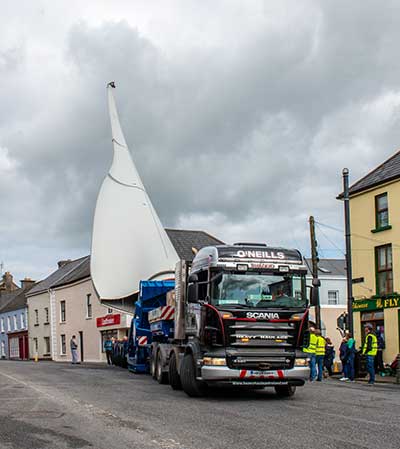 O'Neills Heavy Haulage are an experienced Company specialising in abnormal loads since 1947. We operate throughout Ireland, the UK and Europe and are well respected in the Industry for our service and reliability.
The experience of our management team and equipment operators, combined with the capabilities of our specialised haulage equipment means that we can fulfil a broad range of haulage needs and find a cost effective solution to every transport problem.
Our services include conducting route surveys, obtaining necessary permits, removal of obstacles (temporary or permanent), liaising with Police/Gardai and the organisation and management of third party equipment, such as cranes, etc.